Janis Nowlan Band
Live Music For Your Wedding Day!
Janis@JanisNowlan.com Phone 610-296-2626
Weddings | Parties | Events | Galas
Pennsylvania | Delaware | Maryland | New Jersey | New York | Connecticut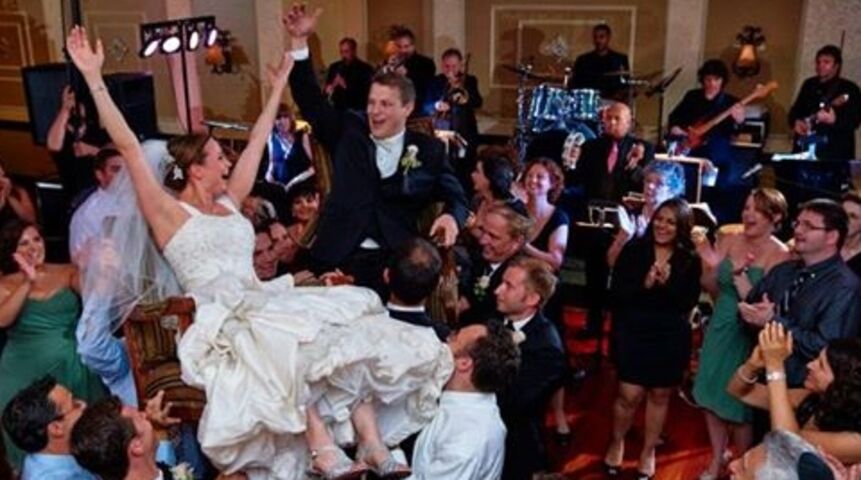 "Janis Nowlan Band

Philadelphia's Talented High-Energy 5 Star Best Of Weddings Award Winning Janis Nowlan Band Features Amazing Singers & Powerhouse Horns Rocking Latest Hits And Irresistible Favorites Tailored To Your Celebration From A Spectacular Repertoire Melding Genres and Generations.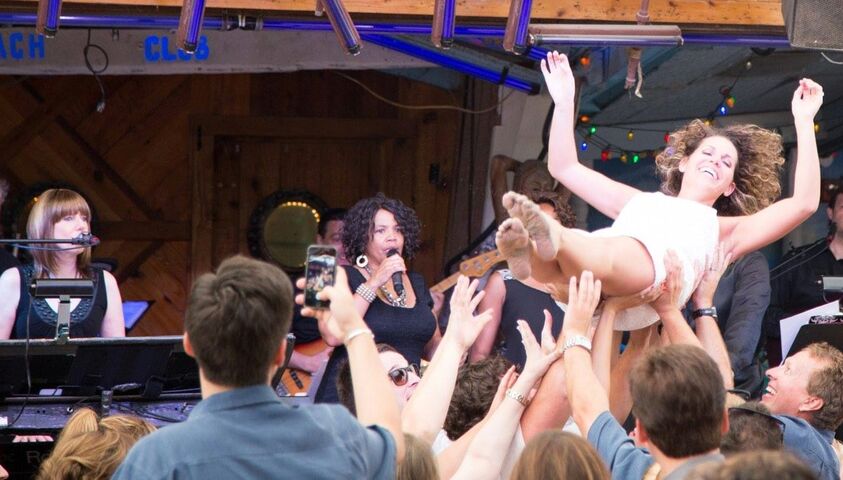 "I couldn't walk for two days!!! Because I spent my entire wedding on the dance floor. And I would do it again!"
Chosen N

BC "America's 15 Best Wedding Bands" Best Philadelphia Wedding Band!

WeddingWire 2017 "Couples' Choice"

The Knot 2017 Pick "Best Of Weddings"

The Knot "Best Of Weddings Hall Of Fame" Inaugural Honoree

Presidential Inaugural Ball Dance Party Band

"The energy and love was electric on that dance floor and we owe it to this phenomenal band."
Look No Further Than Philadelphia's Nationally Recognized Top Rated 5 Star Award Winning JANIS NOWLAN BAND. This Exceptionally Talented Professional High-Energy Non-Stop Premier Dance Party Band Is Amazingly Versatile, And Absolute Fun!! Bandleader Janis Nowlan Is A Music and Wedding Industry Professional Who Personally Helps You Fashion Music For The Celebration Of Your Dreams From A Spectacular Repertoire Of Top Music Tailored To Your Event To Keep You And Your Guests Dancing Non-Stop!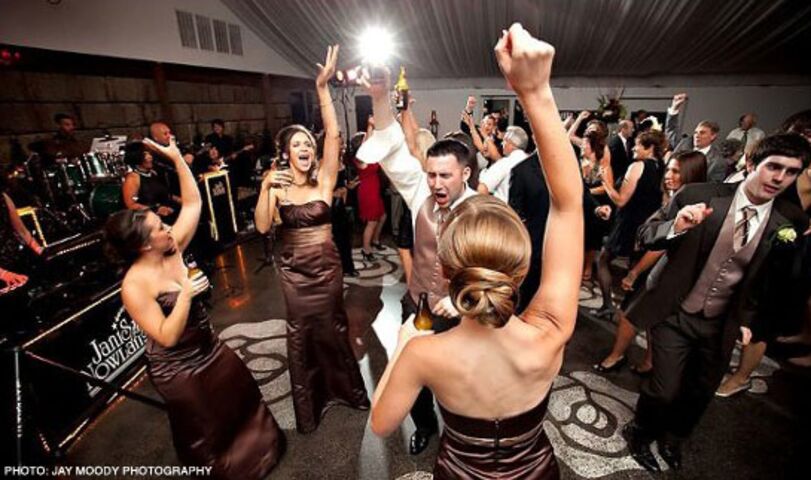 "I cannot say enough about JNB's musical talent but what made the planning process and night all the more meaningful was the dedication and passion for excellence that Janis exudes. Her detailed attention and planning for our date made me feel in such good hands and her passion made it all the more fun and exciting!!"
Treat Your Wedding Reception Guests To Philly's 5-Star Award Winning Dance Party Fun!
Weddings Parties Events Galas
Phone Janis Nowlan Band 610-296-2626
Email Janis@JanisNowlan.com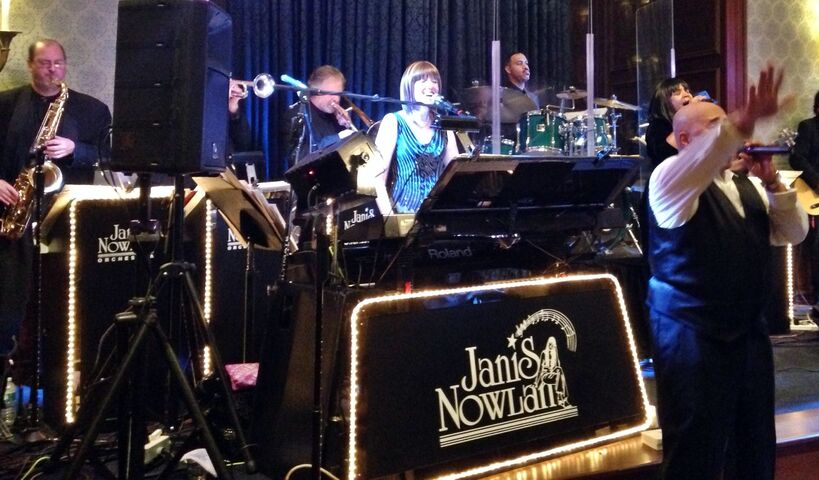 "Tons of variety, really well performed, great dancing, interacts well with the crowd while ensuring the bride and groom are the star of the show. The music and singing are top quality and fun, fun, fun. You will not regret signing this band for your event."
"The set lists are seamless and perfect; somehow no one at the party ever felt left out of the fun. It's ALWAYS about the m
usic and the people and she and her band must have a crystal ball to know
exactly what will make it the most fun and fabulous for everyone from age 2 to 92!"
"The band actually plays all of the music, unlike the other popular wedding bands that play to backing tracks. They are extremely talented musicians and worth every penny!"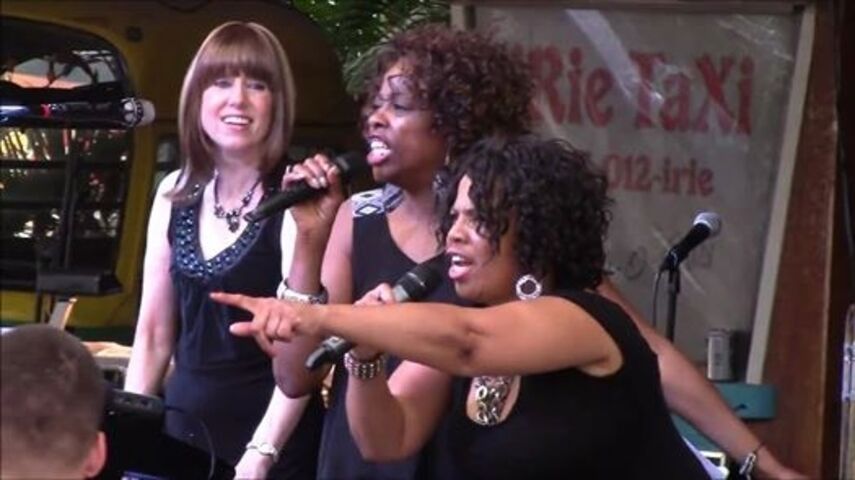 MainLineBiz.com "No surprise that they
have won 'Best of.. .' awards for
Wed
dings and Dance Parti
es year after year – they're UBER talented, totally engaging with their audience, and their play list melds generations together...Next time
you get a wedding invitation, ask who's doing the music...if it's Janis Nowlan, check the 'Will Attend' box and go party..."
"It was perfect and I can not thank them enough for making our day exactly how we wanted it…a big party with non-stop dancing."
"They had people up who NEVER dance, myself included, up and dancing the whole night."
"They NAILED it. I mean everyone was on the dance floor singing along, belting out every last word."
"Janis was amazing. She really got what we were looking for – a complete range in music genres. Everything from old standards to Motown to some funky 70's/80's thrown in for good measure. Not
every band is up to the task, but Janis and her gang of maestros carried it off!!!! And I would book them again in a heartbeat."
"You will be totally blown away with Janis and the quality of the performance of the band. It was everything I always wanted!"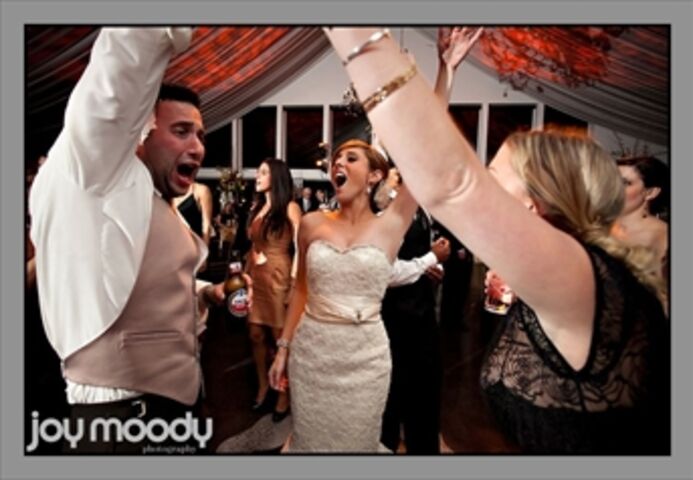 "The band was very important to us, and we listened to everyone in the Philadelphia area – Janis was our top choice by a landslide!"
"YES, they wowed everyone, and there was not one moment without her magical mixture of music from beginning to end! Her forte is her extensive repertoire of songs! Janis is a true professional, courteous, and well-organized. She is flexible and listens closely to what your desires are! She is a wonderful emcee as well. She cares sincerely about every bride and groom and the wedding guests. This isn't just a "gig" for her. She loves what she does, and her joy and excitement as well as that of the band is ever present!! She is a lovely, lovely person. She sings herself and plays the piano. Her band members are so talented! Janis utilizes well the strengths of the horn sections, the amazing drummer, and her 3 incredible vocalists. The choreography is spectacular! You would think you were at a concert! Our guests enjoyed a full night of dancing!"
"Janis Nowlan's Band is so much fun!!! The musicians are very talented professionals but they are engaging artists. They played music that appealed to everyone. I danced for hours!!!"
Janis Nowlan Band "Party With The Best!" Chosen NBC "America's 15 Best Wedding Bands" Best Philadelphia Wedding Band! The First Philadelphia – Delaware Band Voted Into The Knot Best Of Weddings Hall Of Fame Based On Verified Reviews By Real Brides, Awarded WeddingWire Couples' Choice – Bride's Choice 6 Years and the Knot Pick Best Of Weddings 9 Years, The Janis Nowlan Band is Philly's Top Rated Premier Live Wedding Reception Dance Party Band Music Entertainment!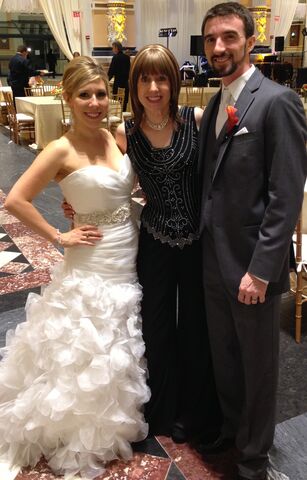 Amazingly Versatile, And So Fun! Philly's Talented High-Energy 5 Star Best Of Weddings Award Winning Janis Nowlan Band Features Outstanding Singers And Powerhouse Live Horns Rocking The Latest Hits And Irresistible Favorites Tailored To Your Celebration For The Most Unforgettable Dance Party Of Your Life!
If You Are Looking For That Perfect Party Band For Your Event That Surpasses Everyone Else In Their Industry, Read The Janis Nowlan Band 5 Star Reviews! The Janis Nowlan Band Specializes In Bringing The Most Energetic And Diverse Dance Party Music To Any Venue Big Or Small.
Weddings | Mitzvahs | Parties | Conventions | Corporate Events | Benefit Galas
Janis Nowlan Band...For Someone You Love.