Janis Nowlan Band
Don't Wait...Book Your Date!
Weddings | Parties | Events | Benefit Galas


Pennsylvania New Jersey Delaware Maryland New York Connecticut
"From the first time I spoke with Janis, I knew she and her band would make our wedding a personalized experience, something unique to me and my husband."

"The energy and love was electric on that dance floor and we owe it to this phenomenal band."
Live Showcase Thursday March 3

Kindly
Rsvp
Number Of Showcase Guests
Janis@JanisNowlan.com
"They had people up who NEVER dance, myself included, up and dancing the whole night."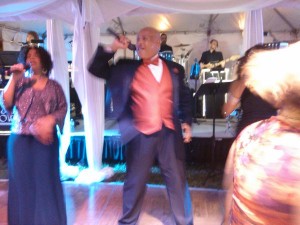 7:30-8pm Meet Janis Nowlan & the Band
Show Follows 8-9pm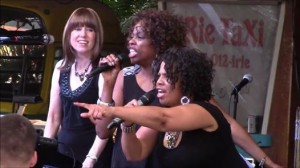 "Everything went perfectly and our guests (many of them musicians themselves) all were raving about the band!"
The Knot 2016 Pick "Best Of Weddings" (9th Year!)

WeddingWire 2016 "Couples' Choice" and "Bride's Choice" Awards (6th Year!)
"We can't thank Janis and the band enough for making our wedding the party that we only dreamed it would be!"
Phone Bandleader Janis Nowlan 610-296-2626
"This is the best band! The Janis Nowlan Orchestra has been our band of choice for 8 years. Three weddings, special birthday celebrations, and a holiday office party were made more memorable because of this fabulous band."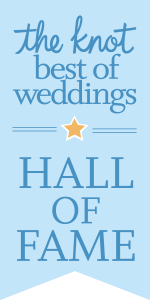 First Philadelphia - Delaware Band Voted Into
The Knot "Best Of Weddings Hall Of Fame"
Presidential Inaugural Ball Dance Party Band
2009
Featured Band On NBC "Ultimate Wedding"
"I cannot say enough about JNB's musical talent but what made the planning process and night all the more meaningful was the dedication and passion for excellence that Janis exudes. Her detailed attention and planning for our date made me feel in such good hands and her passion made it all the more fun and exciting!!"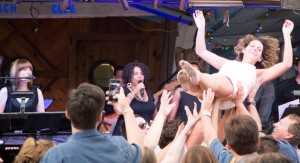 Bandleader Janis Nowlan Personally Helps You Fashion The Celebration Of Your Dreams From A Spectacular Repertoire Of Top Music Tailored To Your Event That Will Have You And Your Guests Dancing Non-Stop!
Featuring Outstanding Singers, Powerhouse Horns, Keyboards, Guitar, Bass, Drums, Percussion and Congas, The JANIS NOWLAN BAND Rocks The Latest Hits And Irresistible Favorites Your Guests Can't Help But Dance To!

"America's 15 Best Wedding Bands"
Best Philadelphia Wedding Band

"No surprise that they have won 'Best of.. .' awards for Weddings and Dance Parties year after year – they're UBER talented, totally engaging with their audience, and their play list melds generations together...Next time you get a wedding invitation, ask who's doing the music...if it's Janis Nowlan, check the 'Will Attend' box and go party..." - MainlineBiz.com